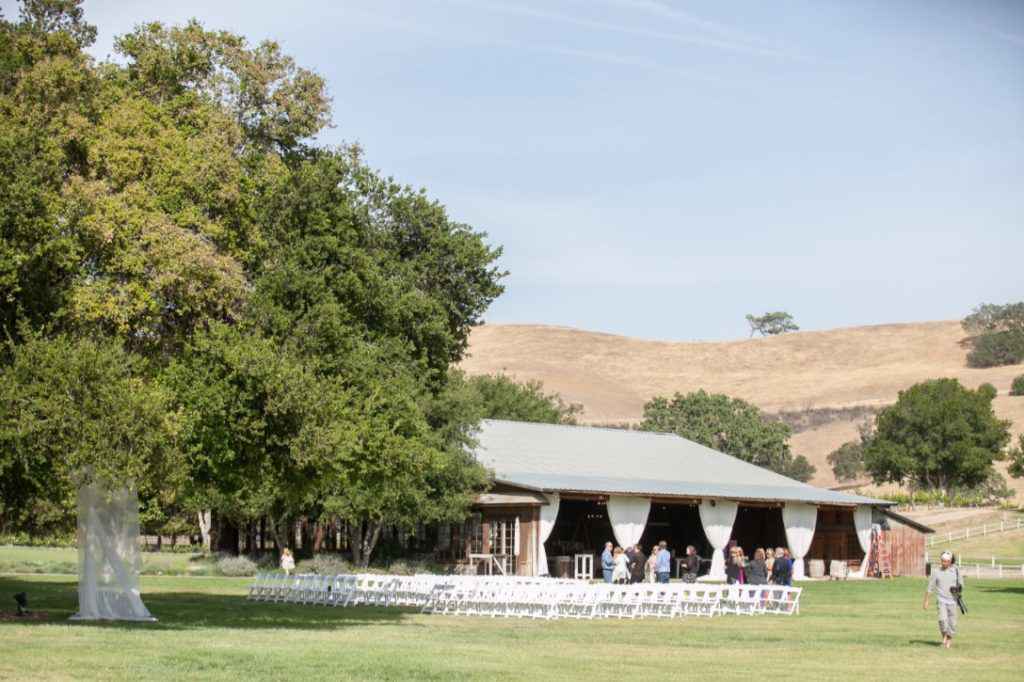 So much of the success of a wedding is determined by the success of the ability to stay on schedule.  And here's why:  every vendor working the event has a service to provide, including a start and end time.  With many vendors – and in particular with food and beverage – if the event is running severely off schedule, the service or product provided may be ruined and not eligible for recovery, or in other cases, the vendor may have to charge the the client hefty overtime fees for running late.  In a worst-case scenario, the vendor may have another engagement and not even be able to stay late and may have to leave, if the event is too far off course.
One of the ways to avoid all of this is to empower your wedding guests with strong communication on the event's logistics and possible challenges in advance.  The time that the invitation lists as the ceremony start time should not be the time guests start arriving.  Here are some of our top tips for helping ensure your guests' arrival is on time, thus ensuring the rest of the event – and its services- shine and provide everything you hired them to do:
 Create a wedding website before you send out Save The Dates and reference this website as often as you can.  Your wedding website should describe the style of your wedding, but more importantly, where it is located, its proximity to nearby hotels and any possible challenges.
Check the date of your wedding – is it being held the same day another festival is in the area?  If so, alert guests to allow extra time to get to your wedding location and offer alternative routes to your wedding venue.
Once guests arrive at your wedding location, do they have to walk more, take group transportation such as shuttles or haywagon, etc. even further?  Many arrive just moments before a printed ceremony invitation time and don't realize it's another 30 minutes to the ceremony site by shuttle or foot (which also begs the need for letting guests know what kind of attire is important for your style and theme of wedding).
If you have your wedding at a destination spot known for seasons and inclement weather, include a link to the state or government road conditions website, allowing them to conveniently plan their route, no matter what.
Hiring a professional wedding planner who can help you design verbiage and an event plan to ensure your event stays on time is an invaluable investment that actually helps protect your overall large investment in your special day.  Most importantly, it also allows your guests to maximize their time with you and enjoy every moment they came to spend with you.