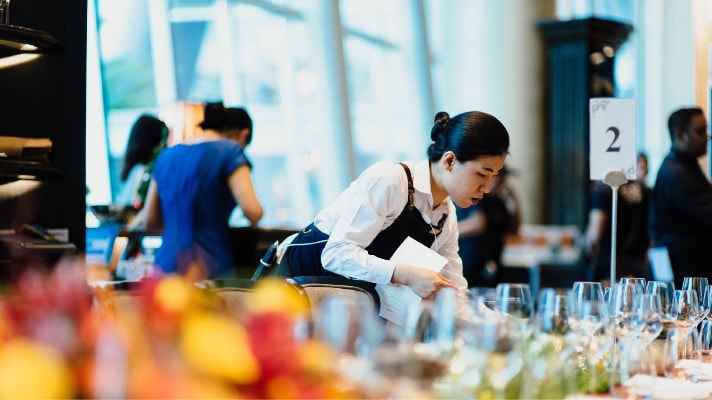 Choosing a caterer is perhaps the most important element of planning an event (after you've selected your venue), but can be a bit overwhelming.  And if  you're planning an event in a world-renowned special event dream location like Santa Barbara, there are many choices.   We've found that carefully guiding clients through the process of good questions to ask helps make the planning process much smoother and even enjoyable.
Consider the following points when choosing your caterer:
A caterer's core talent is the luscious food they create, but not all caterers are created equally.   Your favorite restaurant may cook your favorite food and do it to perfection and offer to "cater" your wedding;  but there is so much more to catering an intricate production such as a wedding, that their culinary skills in the restaurant may not shine – and in fact- may fail completely off site.  Choose a full-service caterer who has not only experience catering large events off site, but also knows all the rentals that will be needed for the satellite kitchen, guest dining and so much more.   Your event is a reflection of you as the host, so having not only an impeccable meal, but flawless service and all the equipment necessary to deliver it all is paramount.