CATERING SANTA BARBARA
Be a guest at your own event
Catering Connection is a full-service, boutique catering & event company with over 20 years of experience in the Santa Barbara area. Specializing in tasteful & elegant cuisine, Catering Connection services events from Fundraisers, Company Picnics, Corporate Events to Weddings, Holiday Parties and Private Events.
Experience Santa Barbara Catering & Artistry for Yourself
No matter the meal, Catering Connection only uses fresh, locally grown produce for the finest experience and taste. The possibilities are endless! To learn more, fill out an inquiry form, give us a call 805-566-1822 or email us at events@cateringconnect.com and one of our representatives will be ready to help.
Check Out Our Latest Events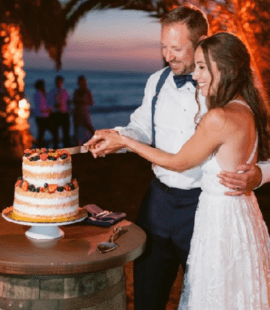 You may have heard of the famed "Rancho Dos Pueblos" and not only its incredible place in Santa Barbara history, but that it is an event location that is almost always sold out .  And there's good reason. What few may know is that there are multiple options at this location, which boast several highly distinct, picture-perfect backdrops to suit almost any event dream.  From celebrities to locals, Rancho Dos Pueblos has seen a wide variety of clientele and you … Read More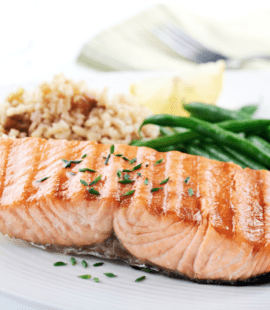 Not into turkey? Traveling for the holiday but want to have something delicious and comforting in the freezer to heat up when you get home from your travels?  Or maybe you just want to be a rebel against tradition.  We've got you. Check out the mouth-watering, flavorful non-traditional Thanksgiving cuisine options we offer for delivery or pick up for Thanksgiving.  Many of these are freezer-friendly (see note on each photo below). Interested in seeing more and placing your order?  It's … Read More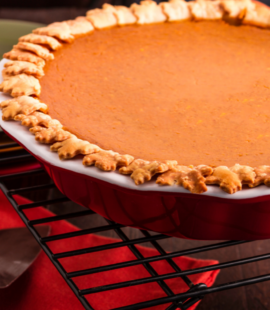 Go ahead- take the credit with your family, we won't tell.   These fabulous desserts are a scrumptious complement for any Thanksgiving meal and are now on our Gourmet Thanksgiving To Go Menu.  Or perhaps you want to gift someone else and have it delivered with your compliments to make their lives a bit easier and more delightful.  We've got you. Below is some imagery to tempt you.  Want to see/learn more?
Client Experiences

Could not recommend Casey, Philippe, and the rest of the team more highly!

Our food was absolutely delicious and our guests are still raving about it. I would absolutely recommend going with Catering Connection for anyone's big day!

Their level of professionalism and attention to detail is unparalleled.

Catering Connections is so easy to work with. We love having them cater our internal and external events!
Accolades