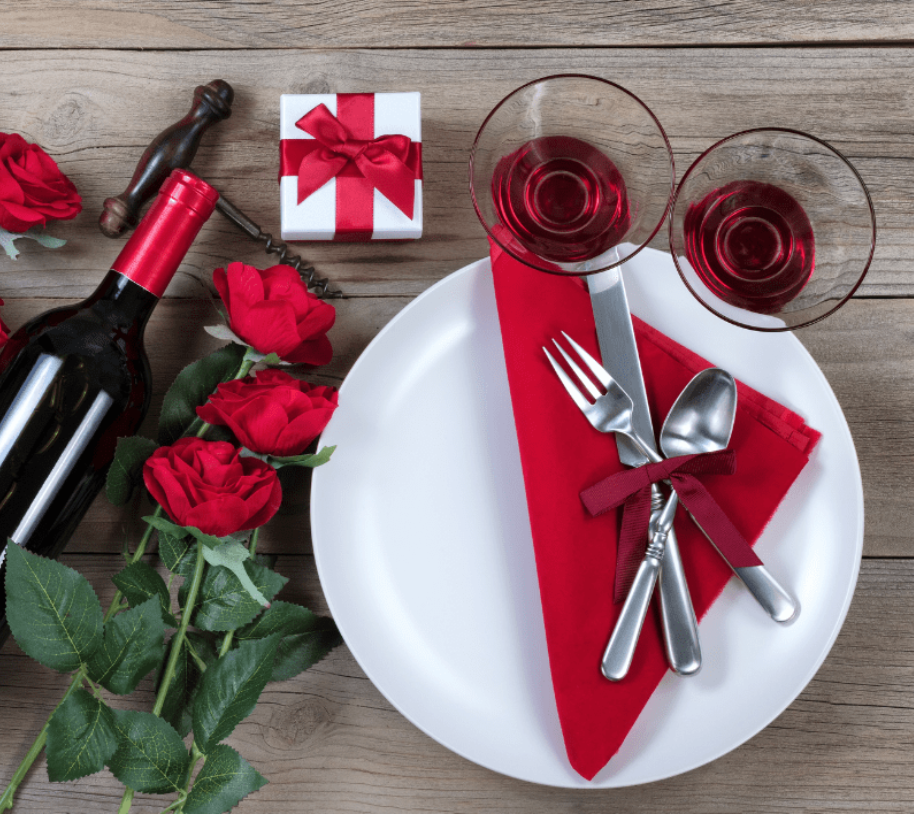 Gourmet-to-Go does it again with another fantastic feast- this time for 2.  Spoil yourself (or order as a gift for someone else) with some of our most popularly-requested menu items on our Valentine's Day Dinner for Two.  All of the award-winning cuisine event guests boast about delivered right to your doorstep (or available for pick-up).  And your secret is safe with us:  we won't tell your Valentine that you didn't make it.
Here's what's cooking in the Catering Connection kitchen for Valentines' Day Gourmet to Go for Two:
First Course: Sweet Dates Stuffed with Blue Cheese, a Toasted Almond and Drizzled with Honey; Raspberry & Creamy Brie Phyllo Parcel  (4 appetizers per person)   |   Second Course: "Two Peas in a Pod" Soup: Creamy Spring Pea Soup with Fresh Mint | Third Course Choose Between Our Three Wellington Options: Classic Beef Wellington with a Cabernet Sauvignon Sauce or Salmon Wellington with Fresh Spinach and Lemon Dill Sauce or Vegetable Wellington with Roasted Tomato Marinara Sauce
*All Wellingtons will be Accompanied with Roasted Rainbow Carrots*  | Fourth Course: Decadent Chocolate & Raspberry Mousse Cake
All orders must be in by Wednesday, February 8th, 5pm for delivery /pick up on Friday, February 12th.
To place your order, visit our online order form here.