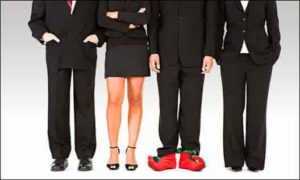 With the holidays right around the corner, we welcome another type of busy season:  the holiday party rush.  From Thanksgiving all the way through New Years, we will be catering to corporate and private parties and celebrations all over Santa Barbara and Ventura Counties.  With cautious optimism returning to the workplace, companies are starting to invest in the annual company holiday party once again. 
While we specialize in helping to produce the event – from location to food and rentals, entertainment and so much more, we also are often asked about event etiquette- what is acceptable, what is not.  Here is a list of some of the most important holiday party etiquette to help ensure that you don't make history( in the wrong way):
Avoid work topics at a company holiday party. This goes for gossiping as well. 
Inviting guests.  Traditional etiquette states that only the person's whose name appears on the invitation to an event is invited.  While it is not in the best form

not

to include spouses on a company event invitation, do not presume your spouse is automatically  invited unless his/her name is on the invitation.
Alcohol.  Just because it's being provided, doesn't mean you need to over-indulge. Most of the ways people "make history" at company parties is by having too much to drink. 
Table Manners.  Yes, this still applies.  Don't talk with your mouth full, keep your elbows off the table.
Eating Manners.  Do not double dip.  Do not fill your plate to the rim with hors d'oeuvres, properly discard toothpicks and napkins.
Attire.  Ask your boss what the dress code is and dress accordingly.  Is it formal?  Black tie? Semi -formal? Casual? Don't know what each of these are?  Check out their definitions by clicking here.
Show up. If you simply dread social interaction and do not care for your co-workers, studies have shown it is still a good idea to "make an appearance" – even for an hour or two.  You never know when doing so may keep you in the limelight for that promotion – or just seeing your co-workers in a different light or setting may make a difference in your perception of them – or them of you- which could help your regular working relationship come Monday.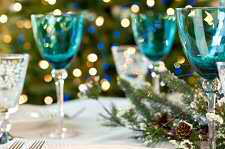 With just a few basics in mind, the company holiday party's "comeback" can be a fun experience for everyone.