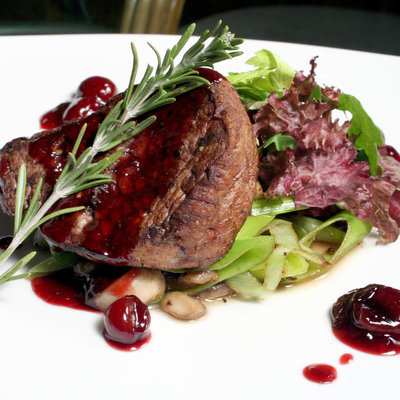 While our special event menus are available on our Website, we are frequently asked which ones are some of our favorites.  The answer is not simple, because we're partial to all the deliciousness that happens in the Catering Connection kitchen studios.  That said, there are some menus, that when paired with other complementary foods are absolutely beyond amazing.  Below are some highlights from our menus of our "personal picks":
Plated Dinner
Butler Style Hors D'Oeuvres
Smoked Muscovy Duck on Mini Corn Muffin with Cherry Relish
Basil Crusted Scallops with Citrus Aioli
Caramelized Polenta Round with Tomato Jam and Goat Cheese
4 Course Plated Dinner
English Spring Pea Soup with Fresh Mint
Rich Dungeness Crab Cakes with Spicy Chipotle Sauce
Sweet Corn Relish on a Bed of Mesclun Salad
Choice of:
Herb-Infused Baked Sea Bass
Tomato Onion Confit and Green Olives
or
Steak au Poivre
Three-Peppercorn Coated Beef Tenderloin with Cognac & Mushroom Jus
or
Red Bell Pepper Stuffed with Fluffy Quinoa and Roasted Vegetables
Creamy Roasted Red Pepper Sauce
Rustic Red Potatoes Mash Caramelized Onion Beef Broth Fresh Chives
Sugar Snap Peas with Confetti of Red and Yellow Bell Pepper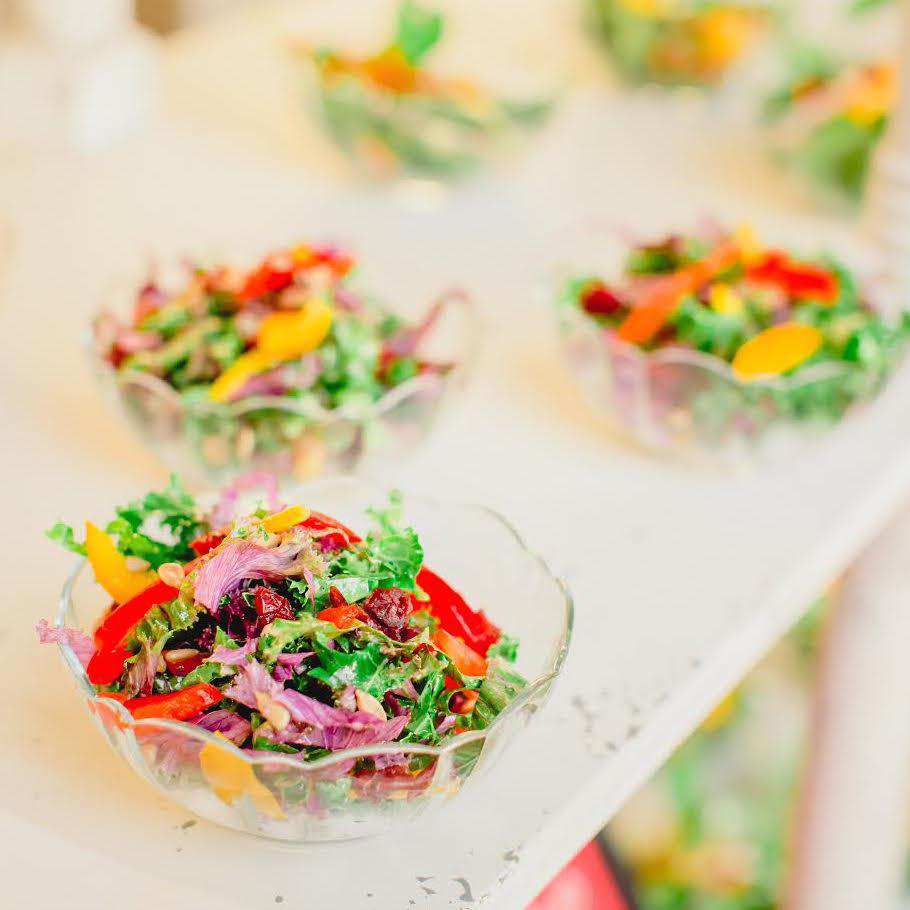 Buffet Banquet
Stationary Hors D'Oeuvres
Artisan Cheese Board
Artisan Cheeses with Seasonal and Dried Fruits, Walnuts, Fig Preserve,
Local Honey, Served with Crusty Breads & Lavosh Crackers
Butler Style Hors D'Oeuvres
Hickory Bacon-Wrapped Almond-Stuffed Date
Fresh Watermelon Salad, White Balsamic Vinegar Reduction and Mint Leaf
Mini Crab Cake with Tartar Sauce
Buffet
Grilled Marinated Flank Steak, Roasted Kernel Corn, Chimichurri Sauce
Char-grilled Salmon Fillet Chili Lime Cilantro Butter
Roasted Red Potatoes with Fresh Herbs and Garlic
Grilled Seasonal Vegetable Platter with Fresh Garlic & Rosemary
Baby Mixed Greens with Cranberries, Blue Cheese and Roasted Walnuts
Champagne Vinaigrette
Selection of Freshly Baked Artisan Rolls with Butter
For Family Style , Summertime Luncheon and other favorite personal picks menu inspirations,  please visit "Our Favorites" page of our Website.