A CHARMING CEREMONY, RECEPTION & SPECIAL EVENT LOCATION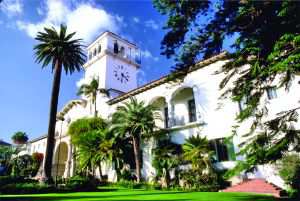 Location: 1100 Anacapa Street, Santa Barbara, CA 93101
The Santa Barbara Courthouse is without a doubt one of the most beautiful ceremony locations in town. It exudes beauty and screams romance. The breathtaking scenery from every angle makes the Santa Barbara Courthouse an ideal destination to tie the knot. The historical landmark offers spectacular Spanish-Colonial Revival architecture that wedding photographers can't get enough of.  From the top of the clock tower, to the bottom at the Sunken Gardens – the Santa Barbara Courthouse is a canvas that any bride & groom can make their own!
Sunken Gardens
The grounds offer 5 different areas that can be reserved in three hour increments(9-12, 12-3, and 3-6).  The court house can hold up to 200 guests and as little as 10.
Like all locations, the Courthouse has it's own set of rules it likes it's Bride & Grooms to follow: Chairs can be delivered to the site only an hour before ceremony, amplified music isn't allowed but short acoustic music is…Rice, flowers, and confetti are all not allowed in the area.
The Mural Room
The Mural room inside the courthouse is another beautiful space that can be used for ceremonies and allows for up to 125 guests for 2 hour increments. Unlike outside the courthouse, the Mural Room allows for live music and flowers!
The Clock Tower
The Clock Tower, with 360 degree ocean and mountain views, is by far one of the most unique locations to have a ceremony. Although you can not reserve the location, it is FREE and available for up to 25 guests.
We have had the pleasure of working at the courthouse with some of our past couples! The venue itself, the pictures, and the overall experience never seems to disappoint!
Jennifer & Brandon's Courthouse Wedding
April 2014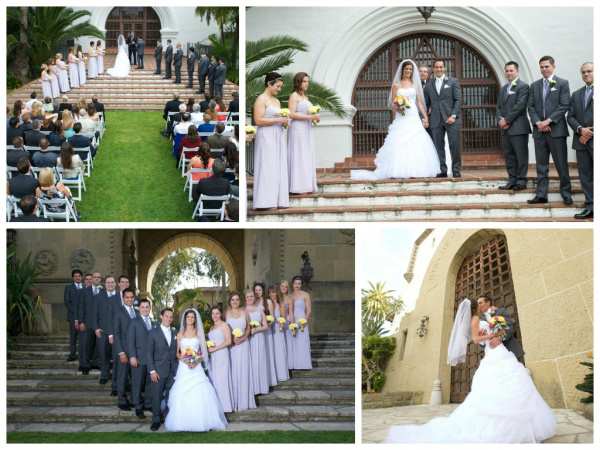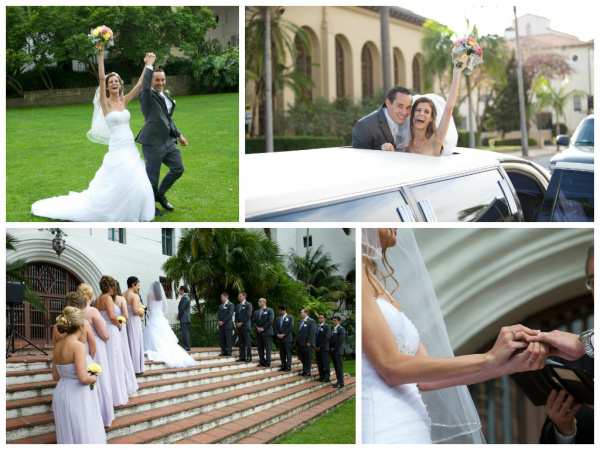 Photos by: Rich Morgan Photography
Cory & Erik's Courthouse Ceremony
June 2014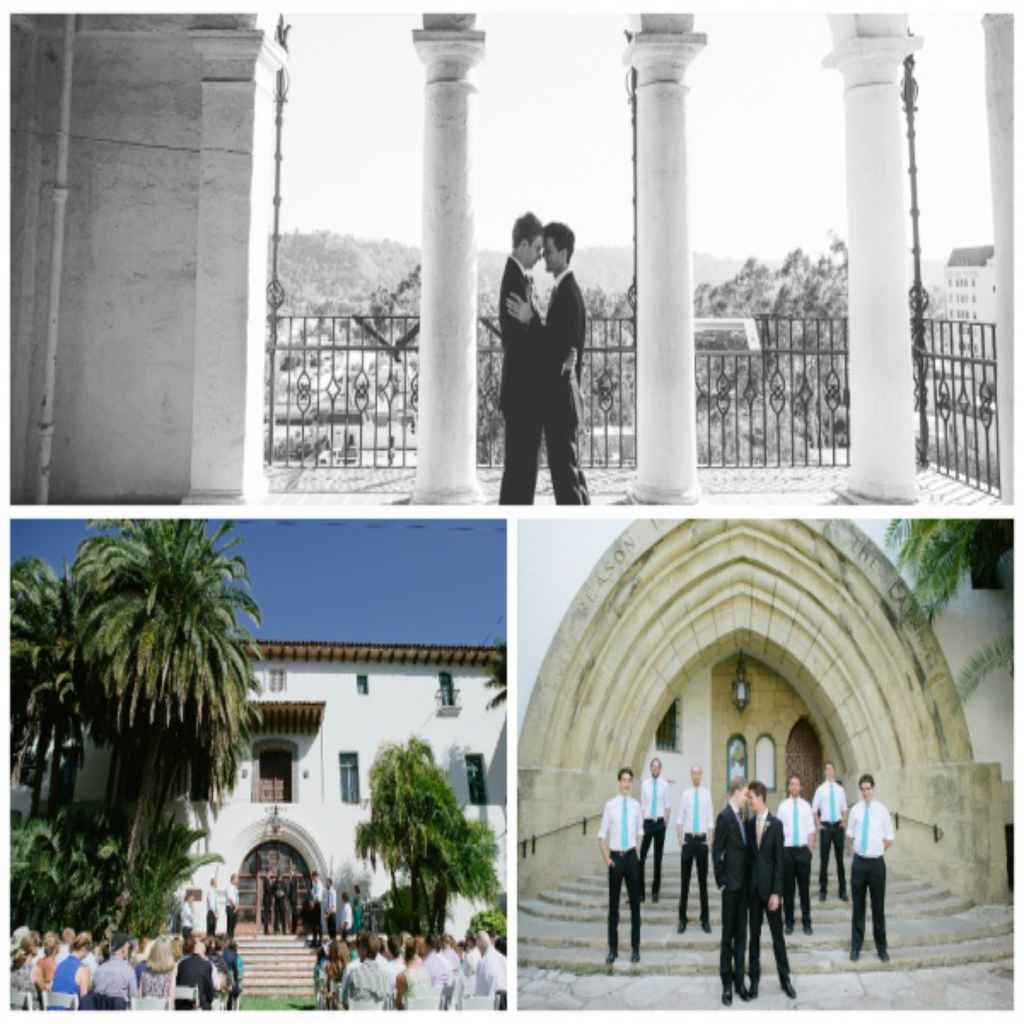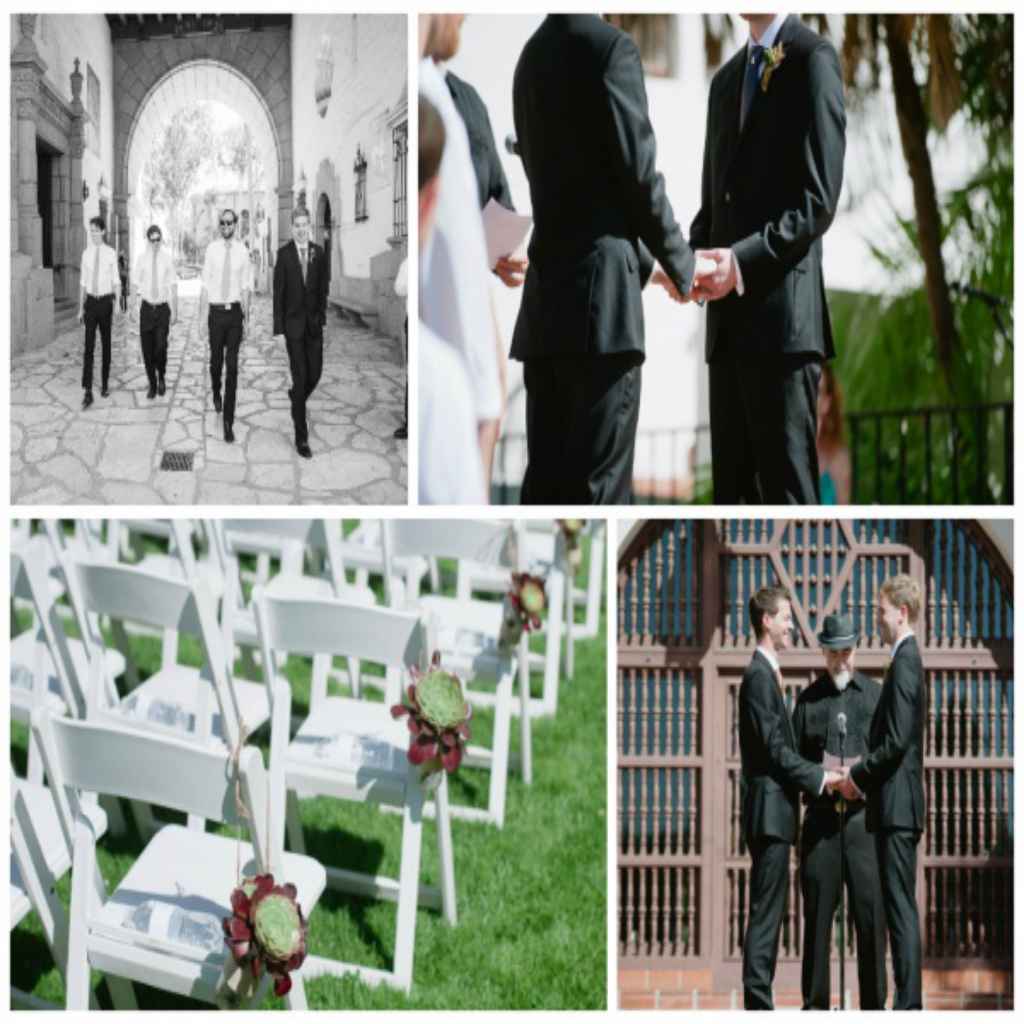 Photos by: Brandi Welles Photography