We are so privileged to work in a creative industry where the visual element is always dazzling the senses and innovation is always leading new and fresh ideas.  We work with so many talented event supply partners who are leaders in their service and our industry.  We wanted to share some highlights of a few of our favorite props, accessories and event items that have been inspiring us this year.
All photos are provided courtesy of the companies as  mentioned below: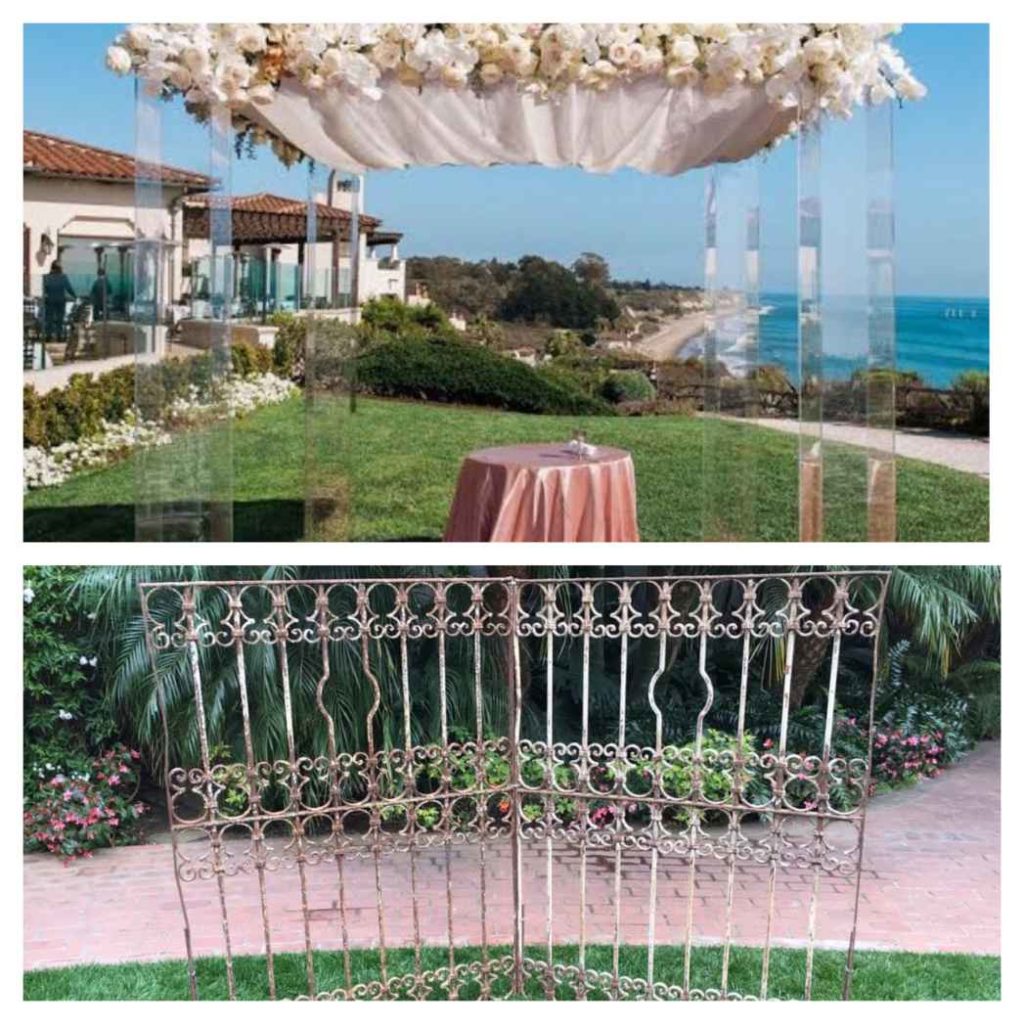 Above: (Top Photo) SPARK Creative Events provides a clear acrylic  structure great for chuppas and more with a solid frame top for securing fabric and florals | (Bottom Photo) They also rent this lovely Vintage Garden Gate (they have 6 total) that can be used to hang escort cards or simply provide a gorgeous entrance to a ceremony or reception where there is no formal "entry"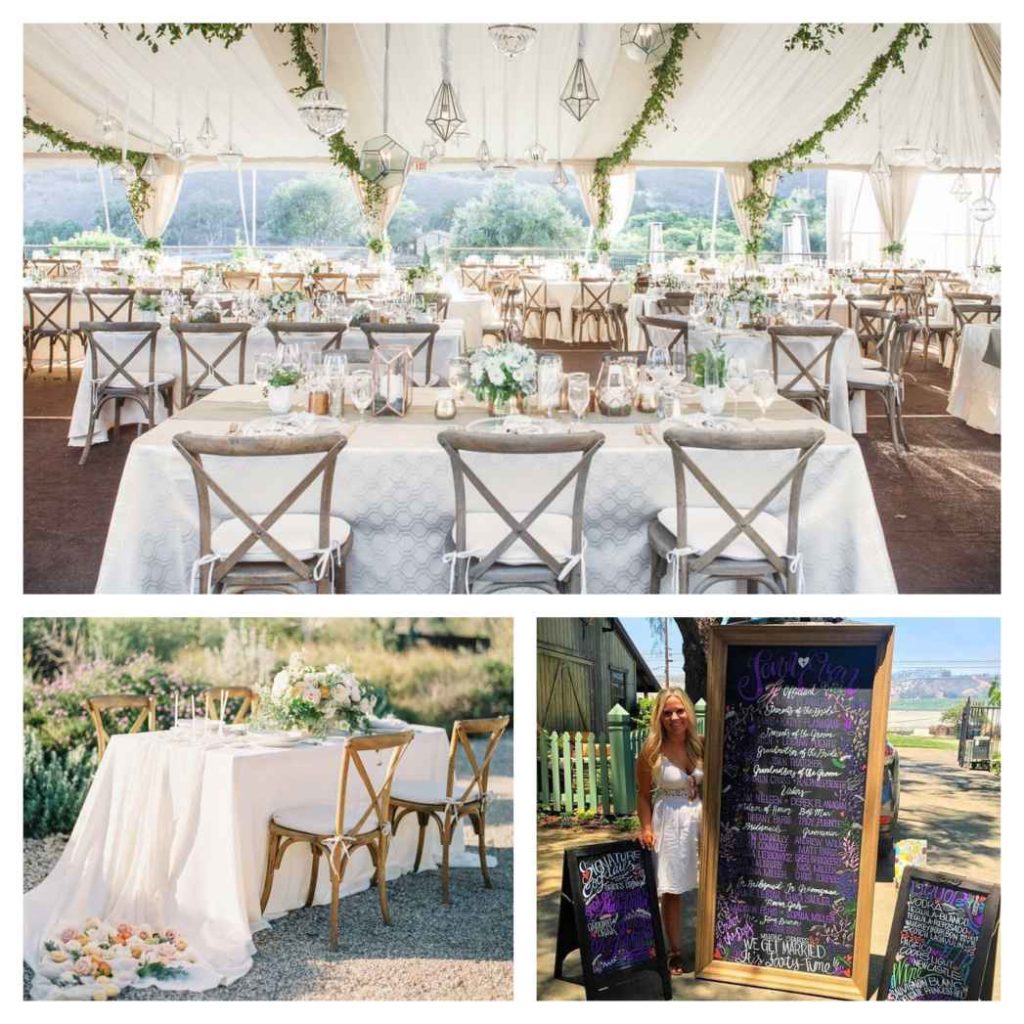 Above (Top Photo & Bottom Left): The Vineyard Chair at  Ventura Rental Party Center continues to be one of the most popular, rustically-elegant rental chair at events |  Ventura Rental Party Center also provides fantastic chalkboards to announce menus, seating charts, bar signature drinks, give directions and much more!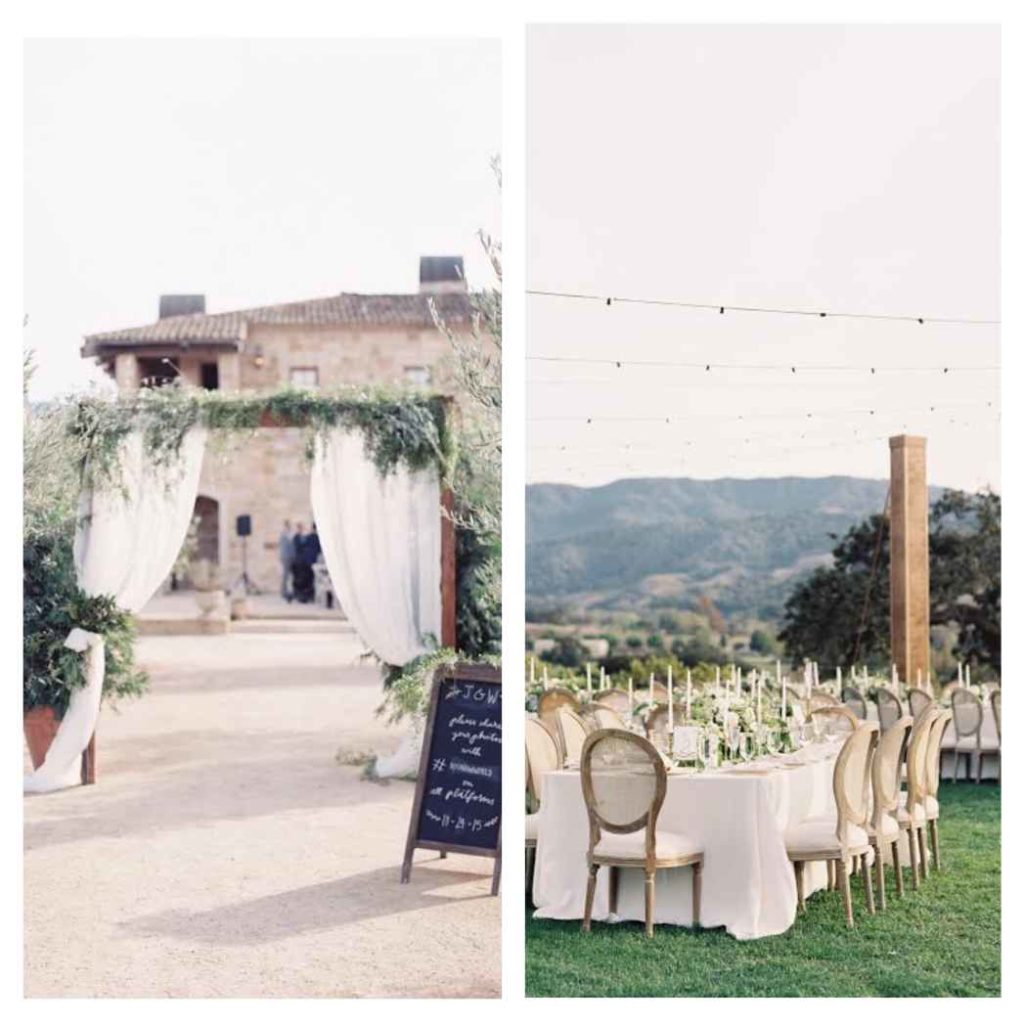 Above Two Photos:  How versatile is a "post"?  Well, check out these beautiful wooden pillars from  SPARK Creative Events that are used to be a grounding to hang string lights, fabric or decor.  Who says function has to be metal and boring?