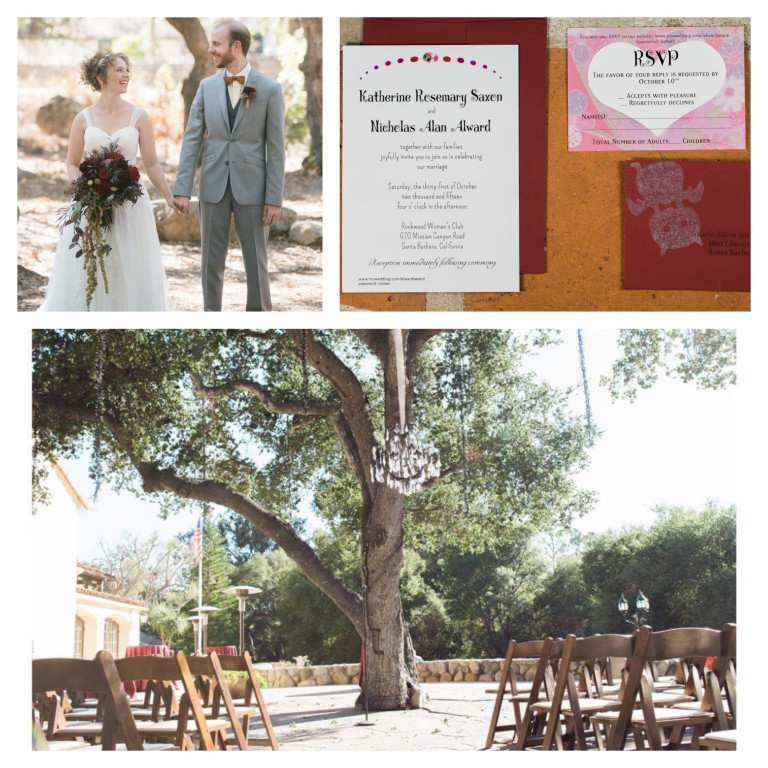 How often do you hear, "and the bride wore….wings"? That is exactly what our bride Katie did for her and Nick's romantic nuptials at Rockwood Woman's Club this last October. While the wedding was on Halloween, Katie and Nick did not want a Halloween-themed wedding, but they gave a nod to it with a few touches that were quite captivating.
The entire event had a magical woodland feel and touches of whimsy throughout and bride Katie seemed to float down the aisle. The floral designs both for the personals and the event decor itself were described as "other-worldly" and contributed to the ambiance that made guests feel that they had stepped into another dimension.
This incredibly unique wedding blended fun and romantic elegance with some unexpected twists and we loved the menu Katie and Nick chose, which included some of the best flavors of Autumn.
Special Touches: In a nod to Halloween: caramel apples to accompany passed hors d'oeuvres; Some centerpieces contained jars of candies and children were invited to go "trick or treat" at each guest table; For fun: Group dance to the song/routine Thriller; Escort cards that doubled as favors (bookmarks).
Menu Highlights: Hors D'oeuvres: Displayed Imported & Domestic Cheese Display with Fresh Fruit, French Bread and Crackers; Tray-passed Crisp Apple Slices with Warm Caramel Dip; Ripe Honeydew Melon Wrapped in Prosciutto | Dinner: Crisp Asian Pear and Peppery Arugula Salad, Crumbled Goat Cheese and Roasted Pumpkin Seeds with Lemon Parmesan Vinaigrette; Sweet Pumpkin Ravioli with Burnt Sage Butter; Boneless Red Wine-Braised Short Ribs; Golden Hazelnut-Encrusted Chicken Breast with Orange Thyme Sauce with Creamy Mashed Potatoes with Roasted Garlic and Grilled Asparagus with Confetti of Red Peppers; Homemade Cornbread with Whipped Butter; Dessert: Wedding Cake (provided by Your Cake Baker), Coffee and Selection of Teas.
The Event Supply Partner Team: Venue: Rockwood Woman's Center | Caterer: Catering Connection | Rentals: Ventura Rental Party Center | Florals: RowanOak Events | Lighting: Ambient Event Design | Specialty Linens: La Tavola Linens | Officiant: Nancy LittleMoon | Band: Dallas and Doll | Beauty: Pretty Please Beauty | Wedding Cake: Your Cake Baker | Coordination: Wild Heart Events | Photography: Chelsea Elizabeth Photography