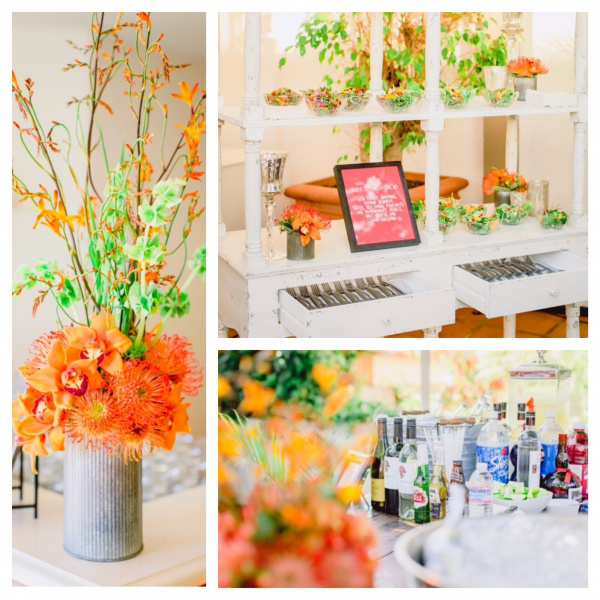 There are many tips for enjoying an environmentally-friendly wedding and decor.  And no one knows florals better than the professional floral designers themselves.  We've gathered some of the top tips from our floral event supply partners on producing eco-chic wedding decor:
Make everything have a double-purpose.  What you use at the ceremony site, re-use at the reception in some capacity. Send centerpieces or decor home with guests as their wedding favors.  Use your bridesmaids and bridal bouquets as arrangements.  Have your florist provide vases and simply have your maids place their bouquets in the vessels at each table.
Go organic.  Go local.  Using organically -grown local flowers that are in season (ask a floral pro what is in season- they will be glad to guide you) will minimize transportation, and therefore fuel costs.
Focus on more candles, less florals.
How about an edible arrangement?  Fruit bowls, tall clear glass cylinders filled with lemons or fresh fruit,  little cakes or assortments of cupcakes decorated with sugar flowers (organic) at each table is unique.
Never, ever use balloons.
Use nature!  There is nothing more unique (and quite trendy right now) than branches and vibrant colors already growing on the branches.
Go up! Instead of centerpieces, think about hanging colored paper lanterns from the ceiling.
Use dramatically elegant, colorful vases and less florals inside, with the focus being on the vase.
At the end of the wedding, send floral arrangements home with guests as favors, donate them to a local charity