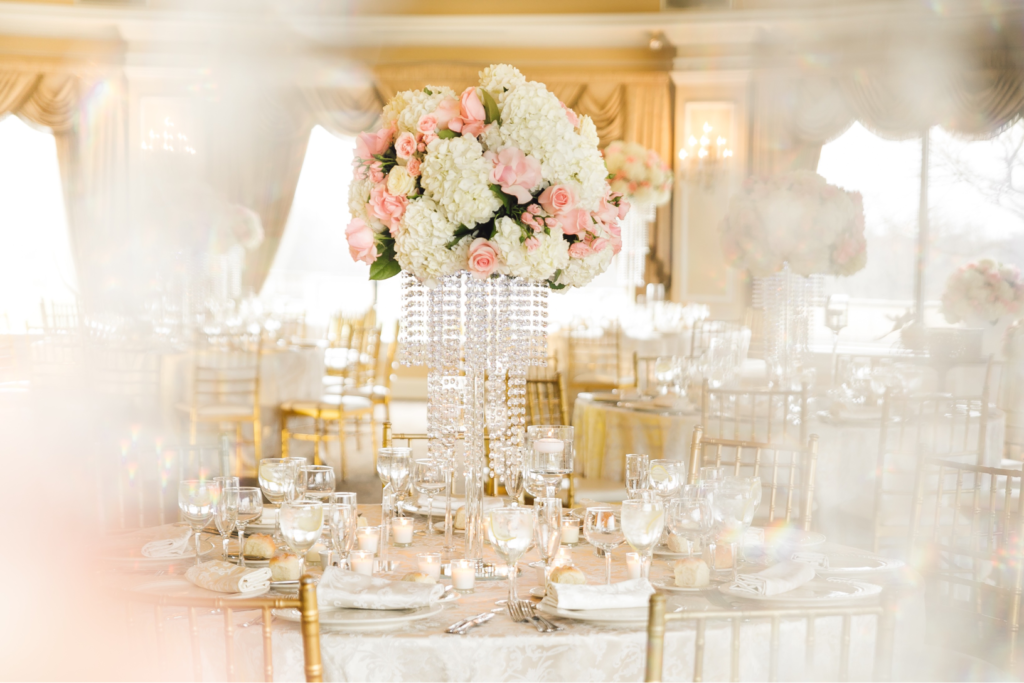 There is great news happening for anyone planning an event in the not-too-distant future.   As we slowly make our way out of COVID19 in safe, phased re-openings, a new model has emerged:  that of the hybrid event.  And it is not going away.  In fact, event economists and experts have agreed that the term "hybrid event" will no longer be used because it will be presumed every event from now on will have some sort of virtual component and automatically be hybrid.   So what does that mean for those hosting and/or producing events?
It means that more opportunity exists than ever before to take the "new normal" and roll it into even more epic, original experiences.  And to do that will require infinitely more preparation, work, and creativity to reach every attendee taking part in the event. But that's where the leaders in our industry will stand out most and shine.
The first issue for event planners and partners (vendors) will be one of safety, following the law in their area.  Closely following that is another important consideration:  realizing that everyone's concept of what feels safe to them is different. It will be essential to set the foundation with expectations on safety protocols for attending guests as well as service providers working each event in advance.  From potentially having an onsite Event Safety Manager who is directly responsible for COVID safety procedures for staff and guests, to trained technical staff to oversee the virtual "broadcast" elements,  these added staffing elements will most likely become a part of every live (hybrid) event and should be a part of every initial planning conversation and event spending plan.
The great news about virtual components of events is it can allow others to participate (yes, even for weddings) and be part of the experience when they otherwise may not feel comfortable traveling or going to group type of events.  It may be awhile until we are able to do full-on 300 person indoor/outdoor events (especially wedding & reception combos).  With phased re-openings, even with a 300 person approved outdoor event, if there is inclement weather and suddenly an indoor plan is necessary, but with (hypothetically)  only 30 guests allowed, what is the plan?  With a virtual plan already in place (along with the budget to do so), one can pivot to ensure the 270 guests now not able to attend indoors may still be able to enjoy not only watching but participating in the event experience- yes, even including food and beverage in some cases.
The most beautiful part of all of this "new normal" is the challenge before us of blending all the safety aspects, as well as form, function  with the individual art we provide as event partners.   Each of us have a contribution, that when placed with all the other contributors, makes up the total masterpiece.  And while our entire careers we have excelled at hospitality and the "wow factor" for the in-person experience, we are now being called to provide that same vibe for the virtual experience as well.
As one of Santa Barbara's leading full service event caterers, we are committed to the safe and legal phased re-opening of live special events.  We are currently staying up to date with the constant shifts going on in the County and are prepared to provide your special event with creative, artistic, memorable as well as safe experiences.   From helping our clients and event partners settle on the perfect location for the event that matches current local health and safety ordinances, to helping create clear communication in advance to all attending and working the event on the expectations for abiding by current regulations, to the extraordinary:   helping our clients and event partners devise the most memorable experience for a hybrid event, including providing special touches for those who are attending virtually.   We are here to be a partner during this constantly-changing new time and provide creative solutions to help ensure that form, function and edible art make an impact for every client, their guests, as well as our event partners.
_____________________________________________________
above article (enhanced for Catering Connection) is reshared with permission of original author & industry professional Kerry Lee Doehr of Engaging Inspiration. All rights reserved.