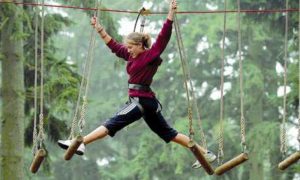 With the economic downturn, the first thing to be cut from company budgets was that of the "company picnic".  Now known as an  "employee recognition" event, the company picnic and related event are receiving a refreshing makeover and are now returning as the economy shows signs of recovery and IBIS World reports that corporate business will be the first to experience an economic recovery.
Employee recognition events are more than just providing an opportunity for employees to get to know each other outside the work setting, they are an opportunity to build relationship and morale, thereby increasing work productivity.
Is the traditional employee summer picnic still "in"?  Yes.  But what we've found is that employee recognition events such as these have also taken on a life all of their own and companies want to provide an "experience" for their employees.
Consider these ideas for your next company picnic or employee recognition event:
Wine Tour with Picnic:  Let your Full Service Caterer pack a gourmet, over the top "picnic in Tuscany" for your employees as they board a shuttle for wine tasting in wine country.  Choose one of the best wineries to stage the picnic, have a guitarist play while employees relax and enjoy
Scavenger Hunt: for destination corporate retreats (now called "workshops"), consider staging a scavenger hunt that familiarizes participants with the area they are visiting: trivia, landmarks and more.   End the entire hunt at a landmark destination such as the beach with an old-fashioned clam bake and bonfire.  Your Full Service Caterer can assist you in finding the ideal location for this.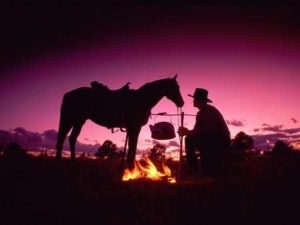 The Company BBQ:  Instead of having just a BBQ, consider having horseback riding or a hay ride that takes everyone to the picnic/BBQ destination with western entertainment such as an old-fashioned cowboy sing along under the stars by campfire.  Maybe even country line dancing lessons later.   A Full Service Caterer can also assist you with finding the perfect entertainment vendors for your event as well.
No matter what the "experience" you want to create for your employee recognition event or company picnic, your Full Service Caterer has access to the perfect location, decor and entertainment – and a stellar menu to complement it all!