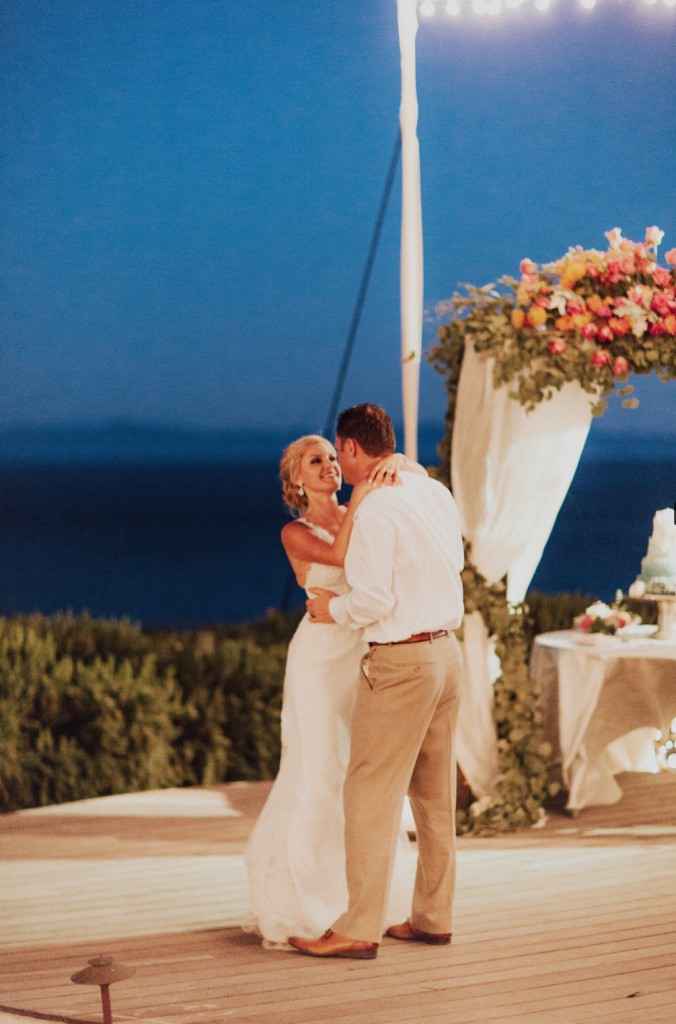 When most come to Santa Barbara for a wedding, they are dreaming of a beach wedding…or at the very least, a location that showcases the epic backdrop our coastline offers, including views of the Channel Islands and so much more.  While weddings on the beach as well as at local luxury resorts are always a possibility, The Santa Barbara Beach Club offers an intimate beach wedding experience without being overwhelmed by larger venues.  This allows the bride, groom, and their guests to feel that they are at a private home and the intimacy that that affords.
When Jason and Breana said "I do", it was a picture perfect day on the Santa Barbara coastline.  The only thing that made it more perfect was that a full moon came out and danced overhead while the newlyweds danced and enjoyed their first dance as husband and wife with their guests. 
Special Touches:  The full moon (something we cannot honestly say we had anything to do with);  Ombre Cake, and more (see photos below for highlights), beautiful touches and hues of nature at every turn.
Menu Highlights: Hors d'oeuvres: Roasted Sweet Tomato Tart with Basil, Pine Nut Crush and Goat Cheese; Ahi Tuna Tartar on Wonton Crisps with Wasabi Cream; Beef Saté with Peanut Sauce; Shrimp & Scallion Skewers with Hoisin Dipping Sauce Bacon Wrapped Scallops Stationary; Baked Brie with Apricots Brie and Apricots Wrapped in a Puff Pastry | Plated Dinner Menu: Arugula Salad Crisp Arugula Salad with Pistachio Crusted Goat Cheese, Fresh Strawberries and Walnuts Tossed with Champagne Vinaigrette | Three Peppercorn Crusted Beef Tenderloin with Bearnaise Sauce; Gratin Potatoes and Grilled Asparagus or Rosemary Chicken Breast Fresh Chicken Breast Marinated with Olive Oil & Rosemary with Roasted Red Pepper Cream Sauce served with Gratin Potatoes and Grilled Asparagus or Stuffed Bell Pepper with Quinoa and Roasted Vegetables, Parmesan Cheese Red Pepper Cream Sauce | Dessert: Wedding Cake and Coffee | Late Night Snacks:  Angus Beef Sliders with Cheese and Grilled Onions and French Fries
Event Partners:  Location:  Santa Barbara Beach Club | Caterer: Catering Connection | Rentals: Town and Country | Florist:  NLC Productions | Lighting:  Bella Vista Designs | Photographer:  Logan Cole | DJ:  VOX |  Coordinator:  Felici Events | Cake:  Your Cake Baker