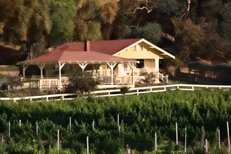 Part of the Foley Family Wine Group, including the world famous Firestone Winery, stands a charming hidden gem of a wedding location on the winding country road of Alamo Pintado in the heart of Santa Barbara's wine country, the Santa Ynez Valley: Lincourt Winery.
We are lucky enough to work at all of Santa Barbara's leading wedding locations and each holds a special place in our heart.  Many have heard of all the big name locations and wineries, but few know the big Foley Family name has a wide range of wedding locations, including one of our favorites- because it is less known- Lincourt Winery.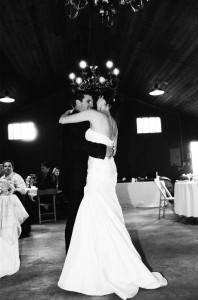 Lincourt holds a special place in our heart because of its rustic charm.  Once a dairy farm,  and featuring a 1920's Sears Craftsman Kit house, the old barn and yellow cottage (where the tasting room is) overlooking the vineyards makes one feel like they are sitting in by-gone era.  But one of the things we love most about Lincourt Winery is that while small and intimate, you have many options to the flow of your event and so little is needed décor-wise.  The view of the vineyards with sweeping mountain views cradling the valley provide a scenic backdrop where decorations that are over the top just gild the lily.  From the lawn areas for ceremony, gazebo, and intimate barrel room, Lincourt also offers a natural rain plan for smaller groups without having to tent.  The professional staff who books and coordinates all wedding needs are trained, experienced professionals, having worked with clients all over the world and all sized weddings and themes.  Because they know events, they have added enhancements to make producing weddings there a dream.  From the newly-expanded lawn with a built in dance "floor" area to the new restrooms which will be similar to the ones at Firestone Winery so event customers don't have to rent portarestrooms to the ease of load-in ,set up and execution of events for vendors- this place is dialed.  The price point is reasonable and the friendly event staff makes it a goal to work with their clients to make sure that their event meets and exceeds their dreams.
 …….Did we also mention how good the wine is?