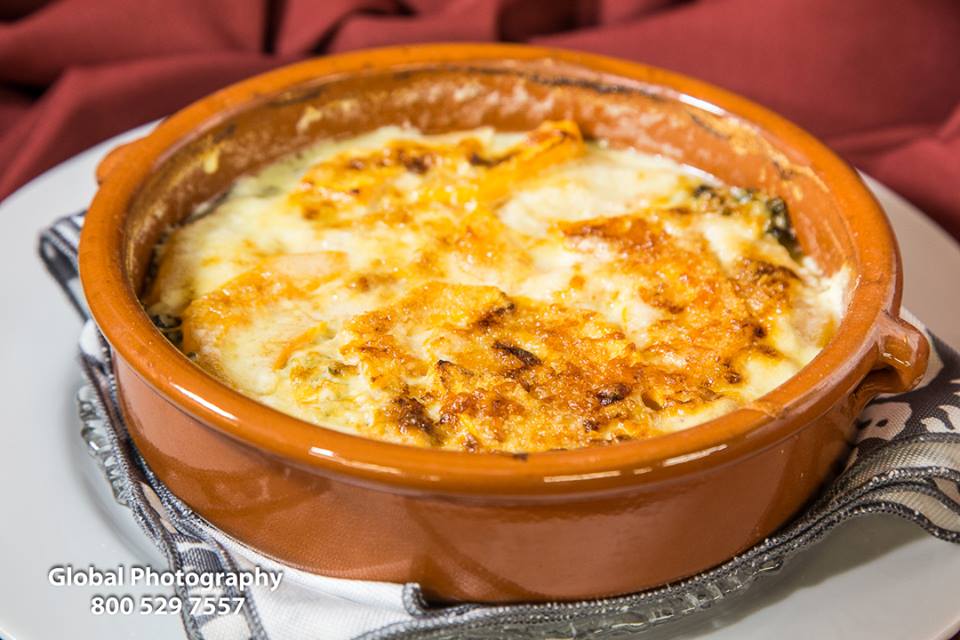 The days are getting cooler and the holidays are peeking around the corner.  While this season may look a bit differently than years past, there are a few things that should never be compromised:  like cozy, delicious and comforting food.   The holidays are all about tradition and some of the best-kept traditions are the recipes that tie together family and friends around the dining table.  It's also a time where new recipes are auditioned and can often become traditional favorites over the years to come.  Perhaps at no time in our modern history has the comfort of normalcy that comes from tradition been more essential.
So while the holiday table may be less a few familiar faces this year, your menu can be filled with decadence and unforgettably delicious experiences.
Here is one of our favorites comfort items from our kitchen to yours:
Butternut Squash and Kale Gratin 
 1 1/2 Cup Cream-heavy cream 
3 Pound Squash-Butternut  (approx 1)

Preheat oven to 400 degrees.
SQUASH – Remove / peel off skin  cut in half lengthwise remove all seeds 
Slice  into 1/4-inch half-moons. 
KALE -place a steamer basket in a large pot filled with 1 inch water; bring to a boil. Add kale, cover, and steam until bright green and wilted, about 3 minutes. Remove from heat; let cool slightly. Squeeze dry
Butter a shallow 4-quart baking dish (13 by 9 inches).  or spray with pan spray
Arrange half of sliced squash in the dish, shingling pieces to overlap. Season with salt and pepper. Top with kale,  and sprinkle with 1/2 cup Parmesan and 2 tablespoons sage. Place remaining squash on top, overlapping pieces slightly; season with more salt and pepper. Pour cream over squash and sprinkle with remaining 2 tablespoons of sage.
Cover tightly with parchment paper and then with foil and bake until squash is tender, approx 40 minutes. Uncover and sprinkle with panko crumbs and  1/4 cup Parmesan. Bake, uncovered, until golden, 10 to 15 minutes more. Let cool slightly before serving.
this is a great vegetarian dish that can be prepped ahead of time and then cook when needed