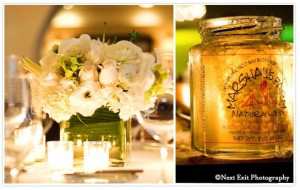 As one of Santa Barbara's leading long-standing professional caterers and seeing so many caterers come and go in our area, it is paramount to us that our clients receive the full service experience. There is simply no other option but to offer "full service" as our "basic" service.  Because of this, we developed a list of the top questions to ask a caterer for an event.  We teamed up with Santa Barbara Event Planner Kerry Lee Dickey of Santa Barbara Wine Country Weddings & Events at the bottom of our Top 10 Questions to Ask Your Caterer to offer you her required Checklist that she gives all her brides when they are interviewing caterers, as well.
10 Questions to Ask a Caterer
Are you licensed and insured?
How long have you been in business (a minimum of 3-5 years should give confidence to the client)
Are you "Full Service" – that is, do you offer event planning services with regard to every element of ordering all rentals, knowing the wedding location's policies, clean up, service ratio standards, service etiquette , and assist with a food and beverage timeline to ensure all timed events with regard to the reception / meal go off seamlessly? Do you provide a dedicated on site Event Manager to oversee the event from beginning to end ? (see suggested checklist below from Event Planner Kerry Lee Dickey of Santa Barbara Wine Country Weddings & Events)
Do you work with several rental companies to ensure the lowest price possible on rental quotes?
Do you include service charge and tax? What are any other extras that may appear on my bill?
What is your deposit schedule? Is it non-refundable? What is your cancellation policy?
Do you have references from previous clients but also from other well-established event vendors with whom you have worked?
Are you on the Preferred Vendor list of all of – or most of – the leading event venues in your area?
Do you offer a tasting ? If so, is there a charge and what is your policy on tastings?
Do you have photos of previous events and food presentations that you have done?  Have you been published in any magazines or media (articles, featured events, etc)?
Full Service Catering Checklist
By Kerry Lee Dickey, CEO/Founder
Santa Barbara Wine Country Weddings & Events
Copyright 2011–no part of this may be reproduced without permission of author. 
 A caterer's job is to provide more than just good food.  Their job is so crucial to the success of the wedding day, many underestimate their power to make or break an event. Not all "caterers" are alike, nor are they full service;  After 500 weddings, training with the industry's leaders – both locally and nationally, there are minimum requirements for any caterer providing full service on the most basic of levels, thus contributing to the success of an event.  The following are services which are considered "basics" by full-service professional caterers nationwide. It is this checklist on which Santa Barbara Wine Country Weddings and Events insists on from all caterers working with their clients;  If a caterer is not able to meet these requirements, Santa Barbara Wine Country Weddings & Events reserves the right to  re-negotiate any quoted Proposed fee to the Client(with prior notice to Client)   to allow for the extra services/work.
Pre-Event Planning Services
£     Provides initial site inspection to draw up custom proposal for Client.  Proposal should include food, beverage, rentals, service staff, service charges and taxes.
£     Provides complete and exclusive rental coordination – from rentals for kitchen and food needs to dining needs (i.e. china, silverware, glassware for dining as well as bar, dining tables, linens, chairs, tables for cake table, gift table, sign in table, buffet/hors d'oeuvres table(s), bar, ceremony chairs, dance floor, heat lamps, tenting, etc).  Works closely with Florist for any rental items needed by florist for décor (i.e. necessary gazebo/arbor for ceremony area, decorative candelabra, etc).  Works closely with Baker for cake for necessary rental items for cake.  Caterer is main contact for maintaining and updating rental list for event.  Wedding/Event Planner will work very closely with Caterer and related vendors to ensure everything is on target.
£     Works closely with Wedding Planner and Client regarding event layout, any planning pertinent to catering and/or rentals, "day of" timeline and changes to menu and set up as needed.
£     Has working knowledge of venue and the venue's  trash requirements.  Orders trash bins, places them the day of the event, cleans up and disposes of waste properly at the end of the event.  Is solely responsible for ensuring the venue is returned to its pre-event condition and providing all necessary health permit and licenses for venue or as the law requires.
"Day of"
£     Provides adequate staffing for following:  All set up:  Staff to greet rental company and designate placement of all rental arrivals "day of", according to layout;  Staff to set up tables, including linens on tables, glassware, silverware and all table set ups.
£     Although it is recommended to have separate rental chairs for ceremony and reception, if Client opts to have ceremony chairs double for dining chairs at reception, caterer will ensure adequate staffing for chair moving from ceremony to dining area or contract Rental Company to stay and do this.  Helpful hint:  what the caterer charges to have staff move the chairs – not to mention the inconvenience for the guests while caterer is moving chairs – will sometimes be more than if the Client had just rented a separate set of chairs to begin with.
£     A  "day of" Event Manager who is the liaison between kitchen, serving staff and wedding planner.  Catering Event Manager is also known often as  "Maitre D" for overseeing the dinner portion and working with wedding planner throughout the actual event  – some caterers use different names/titles – the bottom line is they should have a person who is the main contact for all timing and staffing issues that the Wedding Planner can come to throughout the event.
£     Passed hors d'oeuvres (recommended minimum 1 server per 18 guests)
£     Dinner- if buffet, not just enough staff to manage buffet tables, but enough staff to tend to dining guests at their tables (filling water glasses, wine re-fills, assisting as needed , etc).
£     Provides either individually written cards for each menu item on the buffet or a table-top easel with frame with the entire menu printed up (buffet).
£     Catering staff to light candles (if applicable) on dining tables only (if Client has superfluous candles around entire site as décor, Client may need to hire extra staff through Caterer or Coordinator to light extra candles);
£     One catering staff person exclusively designated as server to "head table" or bridal table – an absolute must.  Bride and Groom should always be served – even if menu is buffet.
£     Adequate Catering serving staff for meal.  Minimum standards include: ratio of 1 staff person per 20 guests for buffet; 1 per 10 for plated. These standards ensure proper dining guest care, water service to guests,  and dish clearing
£     Staff for cake cutting service with knowledge of what prepping for cake cutting means (plates, proper knife and server – if not provided by client- napkins, etc)
£     Bartender(s) for alcohol client has purchased, or if caterer possesses a liquor license, all purchasing of alcohol for event.
£     If Client purchases alcohol, Caterer provides clear instructions on quantity and coordinates a staff person to receive alcohol from Client, designating the day and time of delivery
£     Proper service and wine etiquette (serving from left to right; ladies first, etc)
£     Post-event, Caterer is responsible for all clean up of the entire event venue and all proper disposal of waste according to venue's policy and terms and conditions.
Optional Services (not a requirement, but a "plus"):
£      Provides "Reserved" or Table numbers for Client for dining area (more often than not, most clients prefer to print up their own and provide them to the caterer)
£    Pre-printed individual  menu cards for sit down plated receptions, placed on each dining table
£      A couple of staff members to assist with transportation of gifts and client's personal belongings to their cars post-event