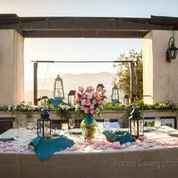 The ideal time to get married in Santa Barbara is 365 days a year.  The end.
Now that we have your attention and you have presumed (partially correctly) that we are joking, we can honestly say that there is really no "bad" time to get married in the American Riviera.  There are , however, seasons which make outdoor weddings in Santa Barbara more delightful and enjoyable.  And because many people choose to take advantage of the outdoor beauty in Santa Barbara, it's no wonder that the months  that are "more" apt to sunny , clear weather generally take priority for wedding bookings.
The ideal weather in Santa Barbara really and truly covers April through November and is when most venues and wedding service providers are booked solid.  That said, "June Gloom" (the term locals use for the fog that rolls in in June and oftentimes May and July) on the coast can make some evenings a bit more chilly, but  the fog can burn off in the day time. Regardless of the time of year ,if you are planning your event to be outdoors in any capacity, you always should have a rain plan.  Sometimes June Gloom produces heavy fog drizzle and it's good to be prepared.  Your guests' comfort should always be paramount.  It's just highly unlikely you will have to use that rain plan May through October.  Our absolute favorite months for outdoor celebrating are September and October when there is little to no fog, temperatures by day can be warm and evenings are cool but clear under the Santa Barbara skies.
And let's not neglect January, February, March or December.  These can be fabulous options, too, with solid indoor wedding venue plans that perhaps include a patio or some outdoor elements with fire bowls and plenty of heatlamps.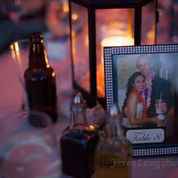 Depending on your budget, event vision and the time of year you wish to get married , we can recommend the perfect venue that will suit the season for your Santa Barbara wedding.  805-566-1822