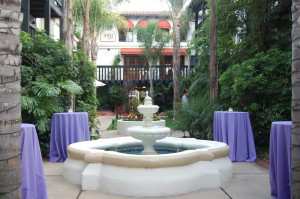 With annual corporate events and corporate picnics and a difficult economic climate, I am constantly asked how to maximize corporate party budgets.  With some corporations experiencing over a 90% reduction in party budgets as well as private citizens watching their own individual expenses in the interest of basic survival, a new approach is emerging:  we are being forced to become more creative and to realize that hurling money at an idea does not necessarily make it more meaningful.  Below are my Five Top Tips for Hosting a Corporate Party on a Budget.  Whether you are a corporation or hosting a private celebration in your home, the focus is on quality.
1.  Catering
While a professional Full Service Caterer can save you time and money by helping you find a suitable location, create a stellar menu that matches your budget as well as coordinate rentals and so much more, if you don't feel you can afford "full service", consider these alternative budget-friendly tips to help you maximize your dollar:
Host a luncheon or cocktail party rather than a dinner
Consider drop-off service from your caterer, thus eliminating the need for service staff.  Enlist volunteers for set up, food service and clean up
Keep the bar simple.  No one  ever said you have to have a full liquor bar to have a good time.  Keep it to sparkling wines and Pellegrino.
2.   Location & Date
Host the party at the office or in someone's private home to avoid costly event venue rental fees (check out your liability insurance and make sure you are covered).
Host the party January – March.  Not only do event venues and event providers generally need business during these typically slow event months and are willing to negotiate more, but guests will thank you for choosing a month that is not already overloaded with too many stressful commitments (as December can typically be) and will give them something to look forward to.  Besides, be a trend-setter and not a follower.  Who says you have to do a "holiday" party. Why not a "Kick-Off The New Year Celebration" in January or February?
Host the party on a weekday.  Saturdays are prime days for top pricing for events.  Choose a weekday evening or a Friday or Sunday for maximum negotiating opportunity.
3.    Entertainment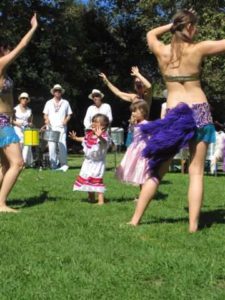 Have employees or guests bring their own Wii's, trivia and board games for entertainment corners throughout the whole event.  Poll guests in advance as to what type of symbols for facebook" title="music symbols for facebook">music they want to hear and dance to and have someone make a playlist on an iPod.  Consider taking candid photos or video of employees at work or friends and putting together a slide show or mini film clip to be shown during the party.
4.  Centerpieces & Decor
Bring the outdoors in.  Use branch/evergreen clippings from the outdoors and supplement with votive candles.  Go to your remnant store and purchase fabric for table runners.  Remember, all tables do not have to match.  It is considerered very chic to have tables mixed up – but complementary –  in design.
5.  Celebrate with a Conscience
Consider having an employee gift drive to benefit underprivileged children.  Or, take the money allotted for the party and donate to a charity employees or guests have voted on.  If having a private party, rather than favors, print on a small sign at the sign-in/guest book area upon arrival that says "In lieu of favors, a donation has been made to 'x' charity/organization."