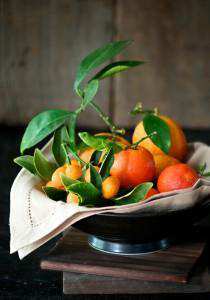 The weather in Santa Barbara has been sublime lately and is whispering of life's celebration events which really hit a crescendo from now through August.  With so many great schools around Santa Barbara and with the end of the school year rapidly approaching comes another season that we welcome annually: graduation.   Graduations are one of our favorite types of events because, like weddings, families and friends from all over come together to celebrate the next chapter in a loved one's life and all their accomplishments thus far.  And what better way to come together  to do just that than over incredibly fresh, exquisite food and enjoy each other's company.
Our phones are ringing and emails are coming in for graduation celebration catering and what we've noticed over the years is that graduation celebration Santa Barbara style takes on many different forms. Most of the calls indicate the same thing:  that they don't want to be busy in the kitchen, that they want to be able to enjoy the company of their guests and  those who are all together at this special time.
We've seen more of  an increase in the variety of how traditional graduation parties are catered. From the more "traditional" full service-catered event where we plan all the rentals, full service menu and staffing, help coordinate entertainment, decor, etc. where it is all ready for guests as they return from the graduation itself and walk right into enjoying the party; to the more unconventional but refreshing and fun graduation tea party we are planning this weekend;  to the client who just wants to order a feast from us to drop off ; to the event client who wants a blend of both: drop off service with a server or two to set it up and tend to the mostly self-service buffet, replenish things, etc.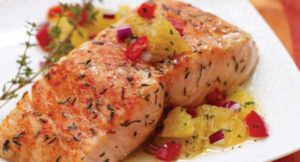 For the family who is too busy with evening graduation festivities, how about a fresh spring luncheon buffet in the afternoon?  Guests will appreciate having something to look forward to come to in the afternoon that also keeps their evenings free.  Santa Barbara is bursting with freshness and this menu can be enjoyed for a luncheon or spring dinner buffet:
Suggested Graduation Luncheon Buffet Menu
Ojai-Citrus Salmon with Orange Relish
Spice-Rubbed Broiled Chicken with an Apple, Onion and Lemon Pepper Sauce
Wild Rice Pilaf
Sauteed Broccoli and Cherry Tomatoes
Fresh Spinach Salad with Fresh Mushrooms, Ripe Local Avocados, Tomatoes, Croutons, and Red Onions with Homemade Balsamic Vinaigrette
Selection of Freshly Baked Artisan Rolls with Butter
No matter what the style or choice is for a Santa Barbara style graduation party, we welcome this time of year and helping our clients celebrate these landmark life events.  Want to know more or receive a quote?  Contact Catering Connect:  805.566.1822