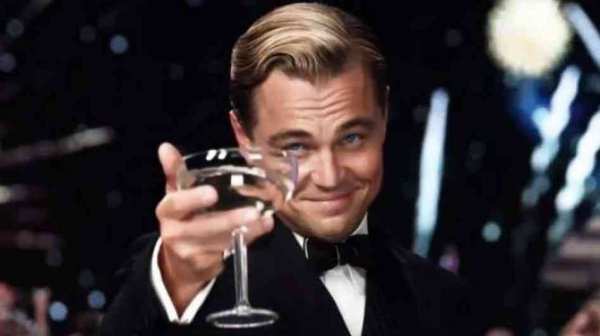 With the movie The Great Gatsby coming out right on the heels of vintage -themed weddings already being  "in" for several years now, we thought we'd take a look at the food and beverage side of partying like it was 1922.
Firstly, any party in the 1920's was always preceded with a proper paper invitation.  Engraving, wax seals and so much more embellished the proper invitation.  Even the location sets the tone – and we can help you find the picture-perfect vintage Great Gatsby Santa Barbara event location– there are many from which to choose.  Every nuance of a celebration was dramatic and elegant.
Here is a brief look at some Great Gatsby Food Ideas: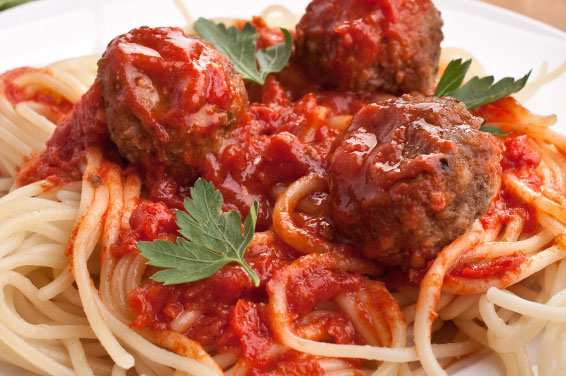 When you think of the thin flappers of the 1920's, you may think that they did not eat much.  On the contrary, heavy foods with heavy sauces were the most popular with the upper class.  Dishes like Potatoes Au Gratin and Vegetables with Hollandaise Sauce were all the rage.  Elegant appetizers like Dungeness Crab Salad with Curried Cauliflower and Mint, Smoked Salmon Tartare with Caviar, Avocado Creme Fraiche on Chive Blinis were butler-passed.  Even the American hot dog had a place at opulent parties and today could be offered as a passed appetizer with an assortment of gourmet dipping mustards.  Sweet items often replaced alcohol and Chinese Food gained huge popularity in the 1920's.  Also a bit of trivia for you:  did you know that speakeasies laid the foundation for making Italian food popular?  Pasta and meatballs became very "in" at this time.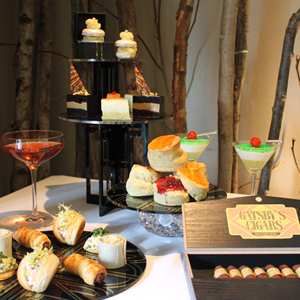 While Prohibition was in swing, The Great Gatsby himself, rumored to have had a past as a bootlegger, would certainly not have considered hosting a party without alcohol. In fact, Gin and Gin-infused drinks were very popular and they were elegant. Don't have time or the budget for a full party? Consider a Great Gatsby Tea.
No matter what 1920s dinner party menu you decide to produce, remember presentation.  Ask your Full Service Caterer about coordinating rentals- dish patterns, flatware, glassware, linens and more which really set the Great Gatsby-atmosphere.
Want more inspiration or a proposal for your Great Gatsby-themed wedding, corporate event or fundraiser?  Contact Catering Connect and we will get it started right away for you: 805.566.1822.