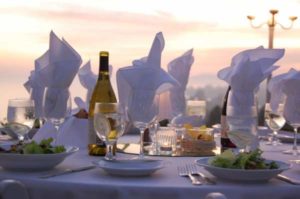 Parents, Alumni, Faculty and Supporters of a local private school gathered at QAD headquarters on Ortega Ridge overlook in Santa Barbara to take in a breathtaking sunset, enjoy fine cuisine and support a cause dear to their hearts.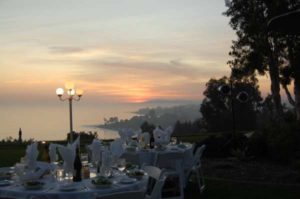 The cruise-ship-themed fundraiser featured a captain who greeted guests, celebrity MC John Palminteri who hosted the silent auction, great dancing symbols for facebook music and much more.
Guests dined under the stars on a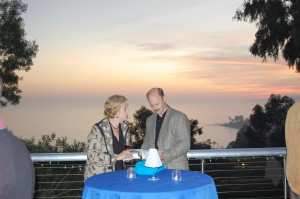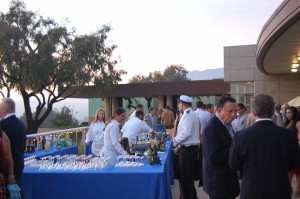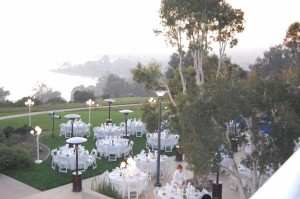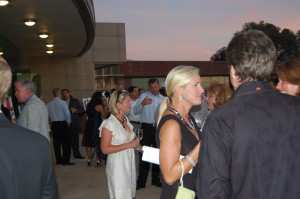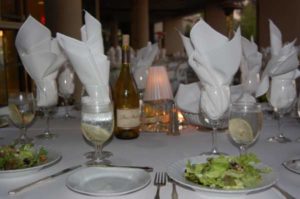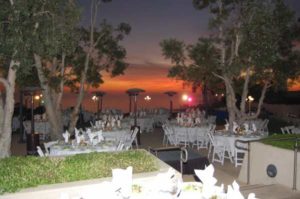 gorgeous evening with rentals provided by Ventura Party Rentals.
  The menu: 
Hors D'oeuvres
Three Cheese Wontons with Roasted Pepper Aoli, Japanese Eggplant Crisps (Crispy Fried Eggplant topped with Cherry Tomato, Creamy Mozzarella & Oregano);  Grilled Chicken Quesadilla with Queso Fresco and Cilantro; 
Dinner
Shepard Salad with Blue Cheese, Roasted Walnuts & Cranberries served with Champagne Dressing, Chicken Picatta, Grilled Marinated Salmon Filet with Basil Sauce; Penne Pasta with Tomato and Green Olive; Seasonal Vegetable Medley; Wild Rice Pilaf; Assortment of Freshly Baked Rolls and Butter
Dessert:
Fresh Fruit Tartlets, Almond Cheese Bars, Chocolate Profiteroles, Lemon Curd Tartlets with Raspberries, Pecan Bars, Rum Balls, Marzipan Petit Fours