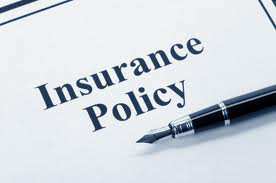 Buying wedding insurance is a topic that's receiving quite a bit of media attention these days, and some wedding couples are being told by their ceremony or reception site that they're required to have it. But it's a new concept for many of us, and it can be confusing trying to figure out what wedding insurance is, what it covers, and whether it's right for you.
WedSafe, Inc., a leading United States wedding insurance provider, has compiled this wedding insurance overview to help couples understand the areas addressed by insurance products.
Why Do Couples Purchase WedSafe Wedding Insurance?
Most of our customers purchase WedSafe for two key reasons.
First, many wedding couples now want liability insurance coverage. They're concerned about things like host liquor liability, or they have been told by their ceremony or reception site that they must have proof of liability insurance coverage in order to book the event.
Second, the average cost of U.S. weddings is rising – estimated at $27,500 in 2006.* As couples put down nonrefundable deposits and sign legal contracts with multiple vendors, they realize there is a need to protect their investment in their wedding – much like they'd want to protect any other significant financial investment.
What is Covered Under WedSafe Insurance Policies?
WedSafe offers two wedding insurance products to address these needs. They can be purchased separately or as a package.
1. The WedSafe Wedding Liability Insurance Policy
provides protection against liability arising out of property damage, personal injuries and alcohol-related accidents.
This is the type of coverage required by many hotels, country clubs, museums, and other popular wedding and reception sites.
These event locations require the coverage for a couple of reasons. They want to know that if their property is damaged someone will pay for the damages, and that they will have protection if someone is injured at the wedding and holds the event venue responsible.
Many couples choose to purchase our WedSafe Wedding Liability insurance even when it's not required, because it also helps protect the bride and groom by providing:
Coverage if you're held liable for personal injuries or property damage.
Host liquor liability to protect you against alcohol-related accidents.
When a venue requires wedding liability coverage, they will usually request that they be listed as an "additional insured" on the Certificate of Insurance. This service is included at no additional cost in the WedSafe Wedding Liability insurance product.
2. The WedSafe Wedding Cancellation Insurance Policy
helps protect your financial investment against a variety of unforeseen mishaps, including things that might force you to postpone/reschedule your wedding:
If severe weather prevents the wedding from taking place or the majority of guests from attending;
If any of your important family members unexpectedly cannot attend, including: grandparents, siblings, parents and children.
If approved leave is withdrawn for a bride or groom in the military;
The WedSafe Cancellation Insurance policy also provides coverage for a variety of mishaps that might not require a postponement but could still involve significant expense, including:
If deposits are lost to no-show vendors;
If your bridal shop goes out of business before delivering your gown – or returning your deposit;
If your photographer ruins or fails to deliver your photographs/video;
If wedding gifts are stolen or your best man loses your wedding rings.
How is WedSafe Wedding Insurance Purchased?
WedSafe insurance can be purchased entirely online atwww.wedsafe.com. Policies are e-mailed to customers within minutes.
Cancellation Insurance must be purchased at least 14 days before the event; Liability Insurance can be purchased up to 24 hours before the event.
Cancellation and Liability policies may be purchased separately or as a package.
Where Can I Learn More about WedSafe?
Visit our web site,http://www.wedsafe.com, to learn more about coverage options and pricing, to download sample policies or Certificates of Insurance, or to purchase a policy.
* Source:The Wedding Report
This WedSafe insurance product information is provided as a courtesy to Beverly Clark visitors by WedSafe, Inc. Since 1999, WedSafe has been proud to offer a convenient, accessible insurance solution for weddings and private events.
The WedSafe Wedding Insurance Program is brokered and administered exclusively through Affinity Insurance Services, Inc. Affinity Insurance Services, Inc. in all states except: AIS Affinity Insurance Agency in NY and NH; AIS Affinity Insurance Agency, Inc. in MN and OK; AIS Affinity Insurance Agency, Inc. dba Aon Direct Insurance Administrators in CA (License #0795465). The information contained here is for illustrative purposes only and coverage under the WedSafe Wedding Insurance Program is expressly subject to the conditions, restrictions, limitations, exclusions and terms of the policy documentation issued by the insurer. Availability of this program is subject to each state's approval. This program is underwritten by Markel American Insurance Company. "WedSafe" is a registered service mark of WedSafe, Inc.